creative projects (ITP)
A selection of my course projects at ITP.
Digital Dance Hall (2020)
My ITP thesis completed during the COVID-19 pandemic: the first iteration of a new social video platform for internet dance parties. More info here and here.
Aperture (2019)
Suspended kinetic light sculpture which rotates between two spatial configurations.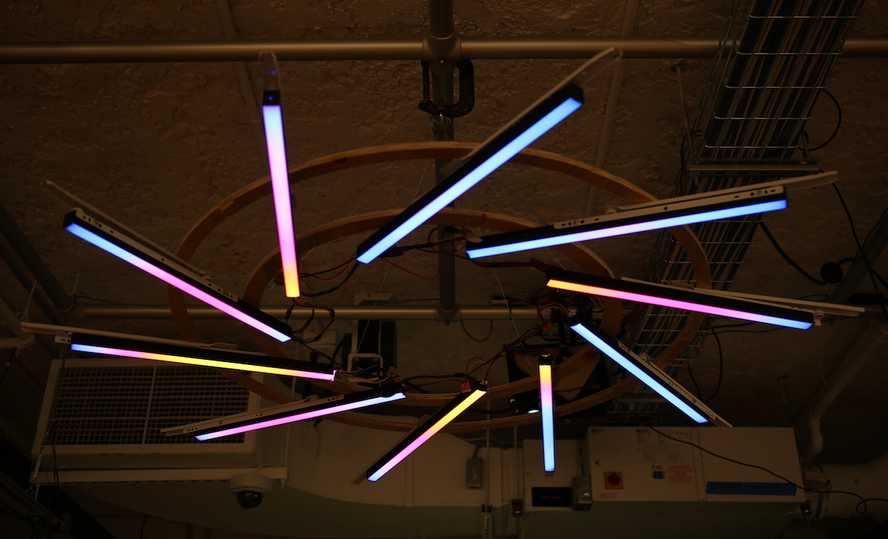 Spatial Synesthesia (2019)
Quadraphonic spatial audio installation with audioreactive visuals mapped onto LED strips.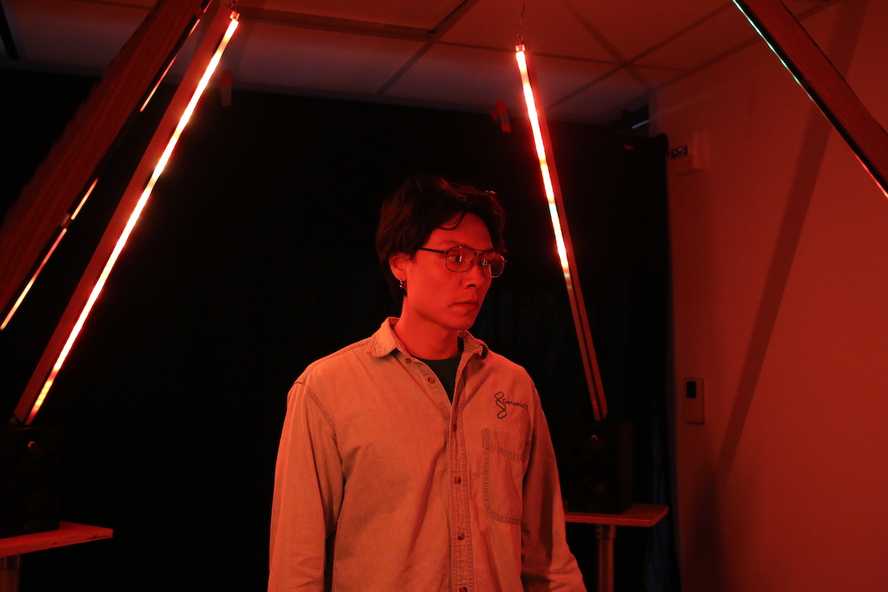 Untitled (live video performance, 2019)
Generative abstract live video performance accompanied by an original musical score. Built using Max/MSP and Ableton Live.
Dance Floor MPC (2018)
An interactive matrix of LED-lit dance floor tiles which control a drum rack sampler & step sequencer. Read more about the project and process behind it here.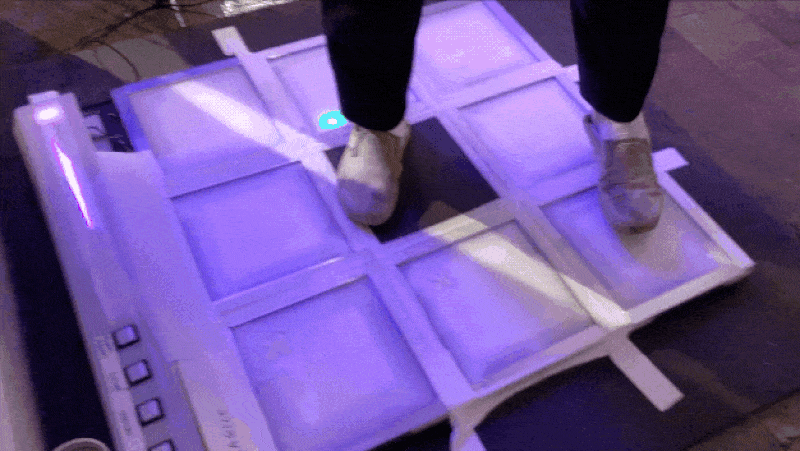 100 days of mixing & sound collage (2019)
In an effort to improve my mixing and DJ skills, I committed to a daily creative practice of 100 days of mixing & sound collage. Read about the inspiration and motivation for this project here.
Weird Type AR study (2018)
I spent a couple months exploring the affordances and possibilities inside the container of Weird Type. I produced a performance art piece which is a study of creative play in AR.